Shop smarter,
not harder
Still endlessly comparing products? We already vetted  their reviews and prices, so you can easily find the best for your money and buy confidently.
Rigorously checking sources you already trust:
+ More
Product recommendations

Cut to the best products

Narrow your options by instantly spotting the highest quality products for every budget. No ads. No dupes.

Expert reviews

See research in one place

Shop confidently knowing why we picked the products we did with all the trustworthy reviews at your fingertips.

Price comparison & tracking

Never pay more

Easily compare prices, track price changes, and know when there's a sale so you can snag the best deal.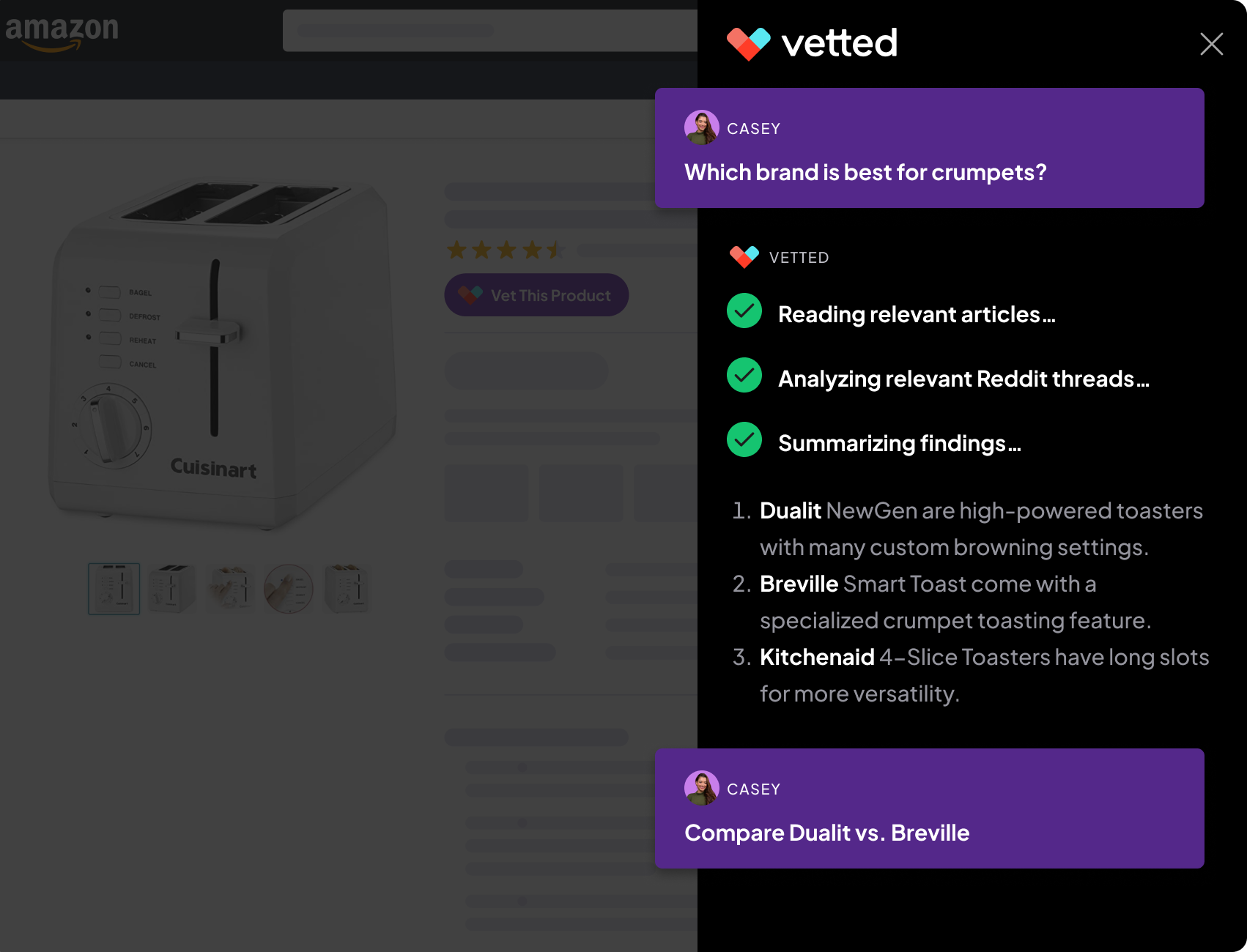 And do it all right where you already shop
Join nearly half a million people who trust the Vetted shopping experience
I expected this to be like every other discount finder tool out there but it has so much more to offer.

Justin S. • Chrome store review

Now I don't have to scroll down a thousand pages to find the best deal!

Christina • Email feedback

Non-intrusive, attractive interface.

VS • Firefox add-ons review

I made my decision within minutes.

Chris • Safari extensions review